Rss feed
Do Your Home Materials Pose a Fire Risk?
Friday, 05 June 2020
Modern building materials work wonders for homeowners — they make homes easier and cheaper to build, they're generally stronger and they take less time to construct. But this convenience comes at a cost that homeowners need to be aware of: Increased fire devastation. According to research by Underwriters Laboratories, a nationally recognized safety testing company based in Illinois, the combination of home-building materials, synthetic materials used in furniture and open home desi...
New Pierce Fire Engine
Friday, 05 June 2020
Today is an exciting day for #yourvistafirefighters! Station 4 will be putting in service a brand new Pierce Fire Engine! The number will remain the same (E124). E124 will continue to be located at Station 4 on Thibodo Rd in the Shadowridge area. There are two more engines going in service as well in the next couple of months, and we will post photos as they do. Thank you for all the local community support!"
Fill the Boot Drive!
Friday, 05 June 2020
This Thursday, March 1st is just around the corner! Come on down to the intersections of Sante Fe Ave and Vista Village Drive and Hacienda Drive and Melrose Drive to help us fill a boot or two! We will have personnel out between 0600-0930. Feel free to wave and say hi or stop and make a donation. The proceeds go to the Burn Institute for Camp Beyond the Scars for children who have suffered burn injuries. This is a county wide event so tell a friend.
Prepare for the incoming winter storm
Friday, 05 June 2020
A winter storm is expected to deliver showers Monday afternoon through early Wednesday. In anticipation of the forecasted storm, your Vista Firefighters and other public safety agencies are encouraging people to prepare.Free sandbags, fiber rolls and instructional brochures are available at the county facility in Bonsall for those who live in and around the burn area of the Lilac Fire. The Erosion Control Homeowners Assistance Center is open 8 a.m. - 5 p.m. Mondays through Saturdays and 9 a.m. ...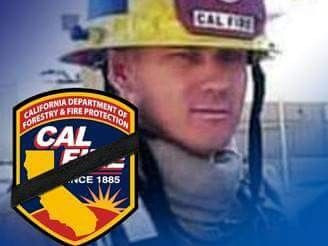 IT'S TIME TO FILL THE BOOT!!!
Friday, 05 June 2020
This Friday, December 22, your Vista Firefighters will be participating in a county wide fundraiser to "fill the boot" for Cory Iverson, killed in the line of duty while battling the Thomas Fire.What: Boot DriveWhen: 0600-1000 December 22Where: The intersections of Vista Village Dr and North Sante Fe Ave., and Melrose Dr. and Hacienda Dr. We will be in uniform and will have boots. Come by to say hi and make a donation if you can! All proceeds will go to the Iverson family. @Cal Fire Loca...
Susan G. Komen Pink Fire Engine
Friday, 05 June 2020
The Vista Firefighters got a special visitor today! The Susan G. Komen Pink Fire Engine came by Vista Fire Station 4. Vista Fire Department went "Pink" for the month of October to raise awareness for Breast Cancer research and donations. Thanks for the support!
High Fire Danger
Friday, 05 June 2020
The area remains under red flag conditions with temperatures above 100 degrees. What does that mean? Hot temperatures, with higher winds and low humidity make for high fire danger. The temperatures also increase heat related illness. What can you do? Stay indoors or go to a regional cooling center like the library near City Hall or McClellan center at Brengle Terrace Park Be vigilant with fire safety. The Vista Fire Department placed an extra unit in service today due to the high risk. ...